South Korean electricity is 220 volts. Plugs are Type C and Type F, as specified by the International Electrotechnical Commission. Plugs consist of two round pins sized 4.0 to 4.8 mm spaced 19 mm apart. The plug type is nicknamed pig nose in Korean (돼지코, dwaejiko) as per the resembling shape.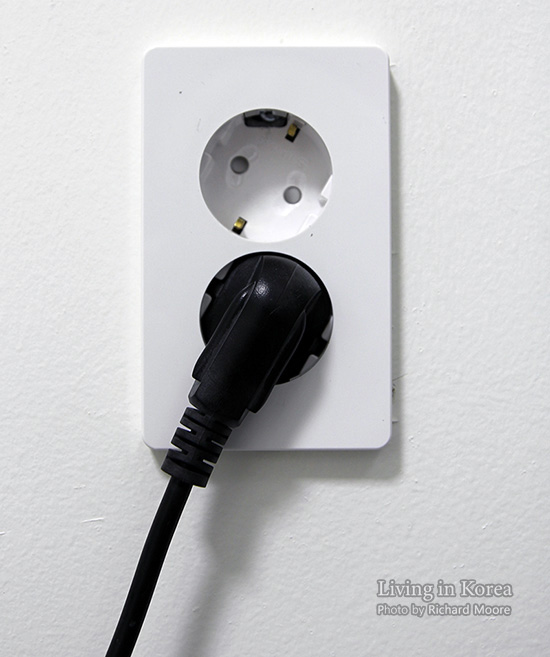 If you are bringing over electronics from your home country, confirm the plug face fits and the voltage both match Korea. The plug style is two circles. It is fairly common to find two prong plug adaptors (전기젠더 電氣젠더, jeongi jendeo – or – 콘센트 어댑터, konsenteu eodaepteo) between Korea and North America/Japan but harder for other countries.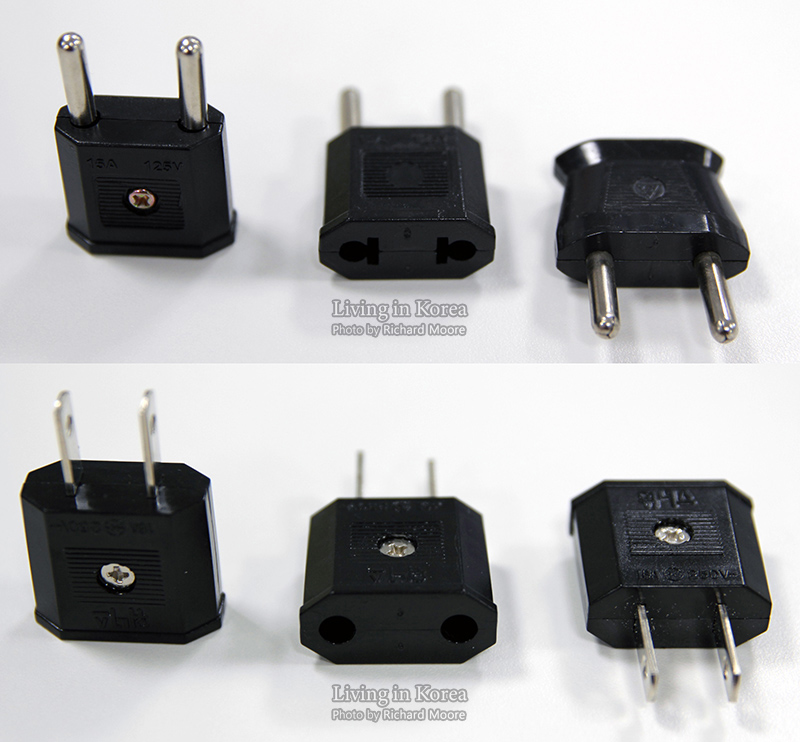 Plugs in Korea are standardized at 200 volts. If your electronics can only take 110 volts you will need to get a two or three prong power down converter, i.e. transformer (변압기, 變壓器, byeonapgi) and sometimes written as 가정용 변압기 (家庭用 變壓器, gajeongyong byeonapgi). These are quite heavy and harder to find outside of areas with a large international population. It is normal to find these are 220v -> 110v but not 220 -> 100v, so if you have electronics from Japan, you might want to confirm your device is okay taking the extra 10 volts.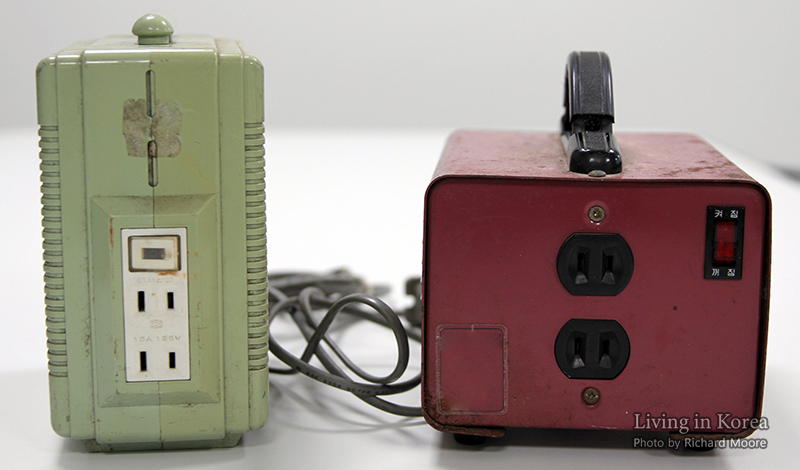 Sometimes located near the front door is a gauge showing your electricity consumption but this could be located elsewhere.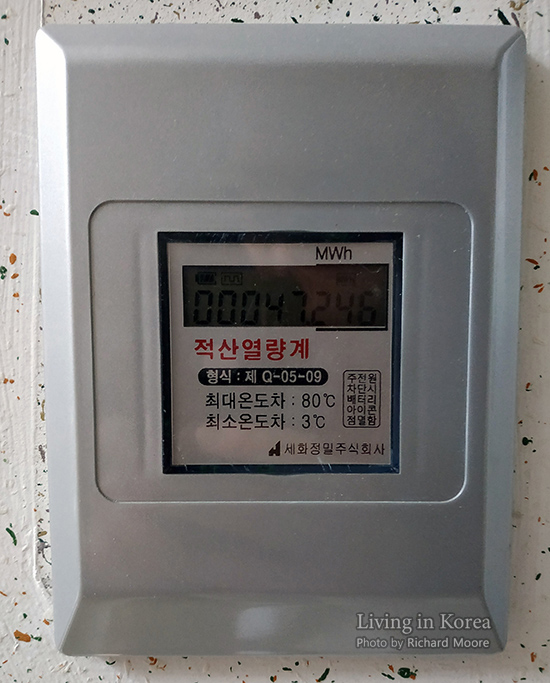 Power connection is provided by Korea Electric Power Corporation (KEPCO). They can be contacted by phone at 123 (for English press 3 and then 7) or online at their website (Korean, English). Power is charged on a tier system with businesses and residential on different tier systems. Each month's billing cycle starts with the "basic cost" and then use kWh is charged on top of that. Once a user uses the maximum kWh in a tier, they go up to the next tier level. This triggers the basic cost again and each kWh is charged at a set price. The highest tier, over 1,000 kWh, is only used July to August and December to February. Power is not cut off if you exceed 1,000 kWh in other months, but you simply stay in tier three. The price of electricity is set nationally, so prices are not different from one city to another or one region to another.
Note that the table below is for residential units only, aka not businesses. The officetel type of housing is legally classified as a business and so residents in these pay a lower amount that the residential types of housing.
Nationwide charges for residential electricity usage as of August 2018
Nationwide charges for residential electricity usage as of August 2018

| kWh tiers | Basic cost (won) | Won per kWh |
| --- | --- | --- |
| | | |
| | | |
| | | |
| | | |