This list is by no means exhaustive, but is a list of resources that has been used by the creator of Living in Korea over the years. If you know something that is not located here, please don't hesitate to contact me so I can check it and add it to the list. There are two main sections on this page divided by what language they are in.
English Language Content
Wikipedia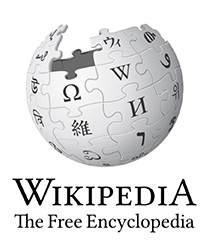 We could list every page they currently have which is transport-related in English Wikipedia, but that would be too long and cumbersome and would change over time as new pages are created. However, there are a few good starting pages to check which also provide a good number of internal links to check as well. The best starting page would be Transport in South Korea and make sure to check the links in the infobox on the top right of the page. To learn more about rail transport in general, a good page is Rail transport in South Korea. To learn more about subway extension projects and new lines, we recommend you read Rapid transit in South Korea. There are also pages on the free to use national highways, toll expressways, and list of airports.
Kojects

The website Kojects (Twitter, Facebook) is a leading English language website that covers any new policies and developments around cycling, walking, public transport, rail and other types of mobility in Korea. They also have good information on studying in Korea, and list Korean universities with transportation and urban planning programs.
The site is co-authored by Andy Tebay and Nikola Medimorec. Andy has worked as a reporter and editor, and also has experience at government organizations in both Korea and New Zealand including the Korea Transport Institute, which is mentioned below. He currently resides in Sejong and is a correspondent for the International Rail Journal.
Nikola received a M.A. in geography from Seoul National University with a focus on transport infrastructure in North Korea and sustainable transportation. As a consultant of the Korea Transport Institute, he researched various topics including pedestrian movement, German road safety policies, and lessons in the transport sector from the German reunification for Korea's eventual unification. He currently works for the Partnership on Sustainable, Low Carbon Transport on topics around climate change and sustainable development.
Korea Transport Institute

The Korea Transport Institute (한국교통연구원, 韓國交通硏究院, Hanguk Gyotong Yeonguwon), more commonly known as KOTI, is the premiere Korean government funded research institute on transportation (website, Wikipedia). Founded in 1985, KOTI has 300 personnel, of which 230 are in research positions with 99 holding a PhD. KOTI has nine departments with 22 divisions and participates in researcher exchange programs with the Organisation for Economic Co-operation and Development, Asian Development Bank, and the World Bank. In association with the World Bank and Asian Development Bank, they hold the Leaders in Urban Transport Planning Program in Seoul which aims to build capacity for holistic and comprehensive planning at leadership levels.
The vast majority of their research is only in the Korean language, but they have put together numerous English-language books on major developments and research outputs. The links below are to PDF versions of the Knowledge Sharing Program (KSP) series and the overview book 50 Praxes for Better Transport in Korea which are under the section Special Reports on their website, along with other publications in English. All linked content is copyrighted by the Korea Transport Institute.

50 Praxes for Better Transport in Korea

KSP 1 Bus System Reform in Korea

KSP 2 Economic Growth and Transport Models in Korea

KSP 3 Lessons from Transition in Urban Transport Policy

KSP 4 Lessons from Transport Safety Policy in Korea

KSP 5 Lessons from Korea's Integrated Fare and Smart Card Ticket System

KSP 6 Lessons from Bicycle Transport Policy

KSP 7 Lessons from Korea's Railway Development Strategies

KSP 8 Lessons from Korea's Transport Database and Investment Strategies

KSP 9 Lessons from Best Experiences from Public Transport Reform

KSP 10 Lessons from Road Transport Policy in Korea

KSP 11 Korea's Railway PPP Projects

KSP 12 Korea's High-speed Rail Construction and Technology Advances

KSP 13 The Driving Force of Korea's Economic Growth

KSP 14 Handbook of Measuring Socio-economic Consequences of Traffic Crashes

KSP 15 Korea's 95% Reduction in Child Traffic Fatalities Policies and Achievements

KSP 16 Conflict Management and Governance in the Transport Sector in Korea

KSP 17 The History of Korean Railway by Photographs

KSP 18 The Improvement of the Pedestrian Environment in Korea

KSP 19 Citizen Participation in Transport Planning Its History and Achievements

KSP 20 Korea's Aviation Policies

KSP 21 Significance of Korea's Aviation Organization Development

KSP 22 Cheonggyecheon Restoration Project Conflict Management Strategies

KSP 23 New Intermodal Transport Systems in Korea
Korean Language Content
TOPIS

The Transport Operation & Information Service (서울교통정보센터, 서울交通情報센터, Seoul Gyotong Jeongbo Senteo) better known as TOPIS, is a comprehensive traffic control center that operates and manages all transport in the Seoul Capital Area. Their data is from numerous transportation related organizations, including bus management systems (BMS), transport card systems, unmanned surveillance systems, Seoul Traffic Broadcasting, Seoul Metropolitan Police Agency, and the Korea Highway Corporation. Their primary location is under Seoul City Hall in a nuclear bunker but they also conduct research in Jongro.
A significant amount of Korean language transport information is on their website, along with an interactive map with live traffic information and segments are covered in their frequently updated Twitter account. Their CCTV feeds are available online and are used by news outlets when showing traffic conditions and are also available to first responders. During a natural disaster, or in event of a war, the facility changes hands and becomes a command and control center. During normal operation, the main facility is rather quiet and is available for tours to transport officials. They are the face of Korean transportation and the primary contact for technology transfers to other cities.
미래철도DB

If you want to read about future rail projects, the most detailed website is Korean language only. Named 미래철도DB (未來鐵道DB, Miraecheoldo DB), which is roughly Future Rail Database, this website is a passion project by 한우진 (HAN Woojin) that covers all rail projects in Korea covering projects in the concept stage all the way to completion. He opened the website in 2001 and it is updated multiple times a month with a list clearly visible on the front page. The top of the page provides a list of mirrors. Please note that it is very difficult to link to specific content as the website does not allow people to provide direct links to content.
After opening the website, you'll see that directly below the stated last update are two links; 지역별 구분 (地域別 區分, jiyeokbyeol gubun) and 개통시기별 구분(개통내역) (開通時期別 區分(開通內譯), gaetongsigibyeol gubun (gaetongnaeyeok)). The first link can be translated as regional classification and provides a breakdown of rail projects in all stages of development sorted by region. As a nice visual guide, he provides intersection lights so you can quickly see what stage of development something is in.

Design
(구상, 構想, gusang)

Planning
(계획, 計劃, gyehoek)

Details
(설계, 設計, seolgye)

Construction
(시공, 施工, sigong)
Once a project has opened, the signal image is removed and a single word is written in bold; 완공 (完工, wangong) and the content is removed from that first linked page.
The second link can be translated as breakdown of projects sorted by opening. Each year has its own section starting from 2002 and goes roughly a decade into the future. He still uses the signals to indicate the progess of upcoming projects, but when a project is completed and open to the public the signal is replaced by the opening date.