As it is much more convenient for people to tap a card against a reader in a bus as opposed to counting cash and getting change from the bus driver, and offering free transfers between various modes of public transportation, they have all but erased cash purchases and single-use tickets in subways. However, single-use subway tickets are still available and could be a plastic token, a paper ticket, or a plastic card, depending on the city.
As the single-use cards are more common, let's cover those first. While their name says single-use, these aren't disposable and are meant to be returned to a separate machine for a refund of the deposit. The deposit seems to be consistantly 500 won but could increase in the future. Here is a machine that can return the deposit for a single-use card. The directions are super simple; put in card, get 500 won coin back. These machines are located just after scanning out of the paid area of a subway station.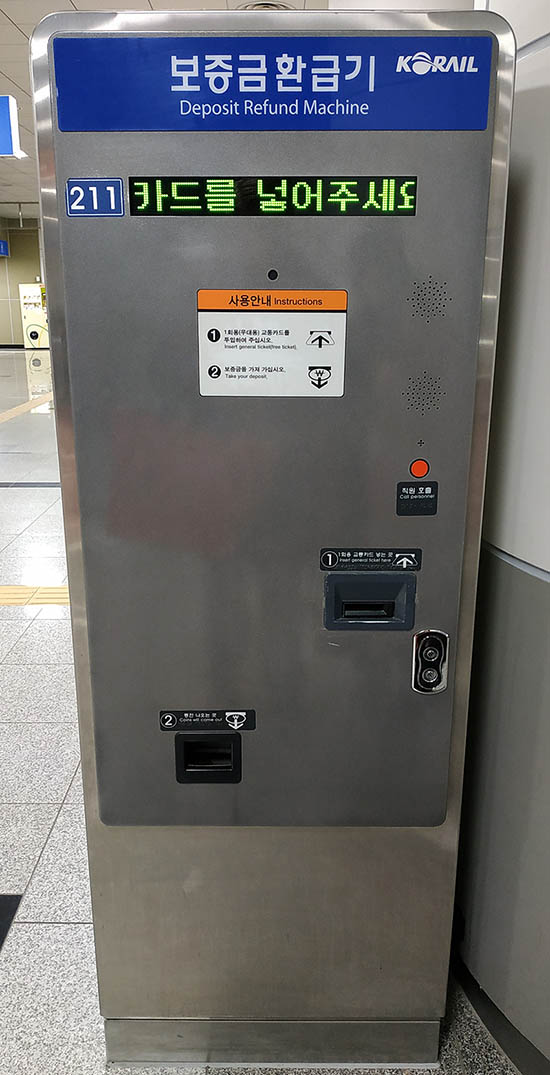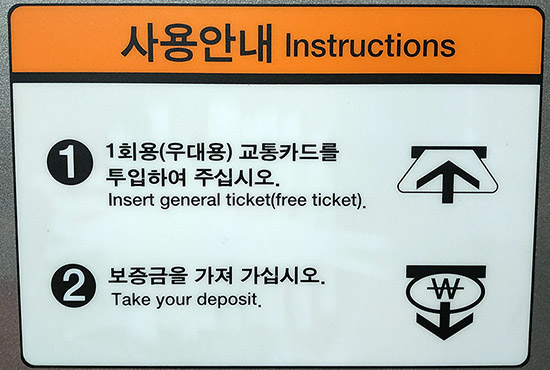 Remember you are paying for a deposit and also for the ride itself, which is based on distance. Make sure to chart your course and get the correct ticket, otherwise the system will block you from exiting as you have not paid the correct fare. Buses have a slightly higher price for people who pay in cash, usually around 100 won. This is true in the Daejeon subway system as well and might be true in other cities as well.
If you go to Daejeon, you will not get a single-use card, but a single-use coin. Here is an image of one of the tokens.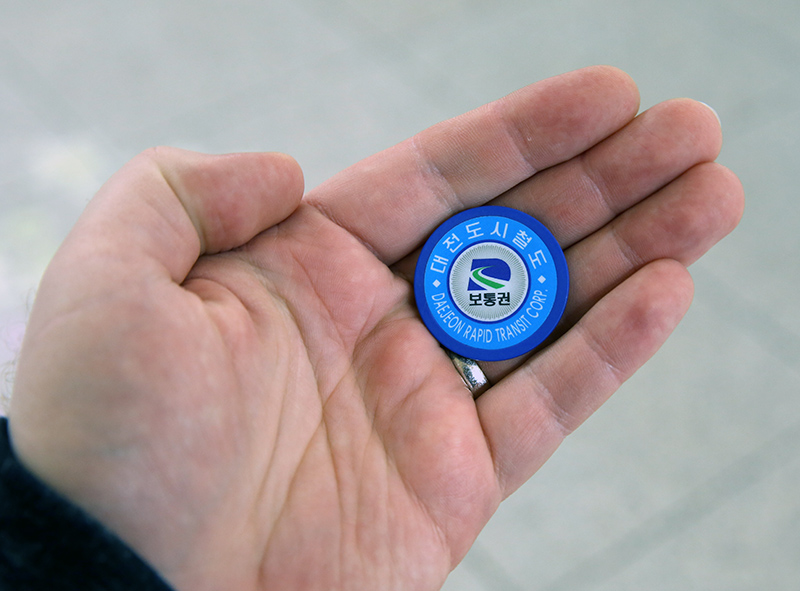 Just like the plastic cards, these circular plastic tokens are tapped when you enter the system. Notice that once tapped, the display tells me 1,400 won, which is the price I am paying to enter the system. The line under it shows 0 won which is the remaining balance. Remember to hold the coin in your right hand so you scan for yourself and not the person next to you.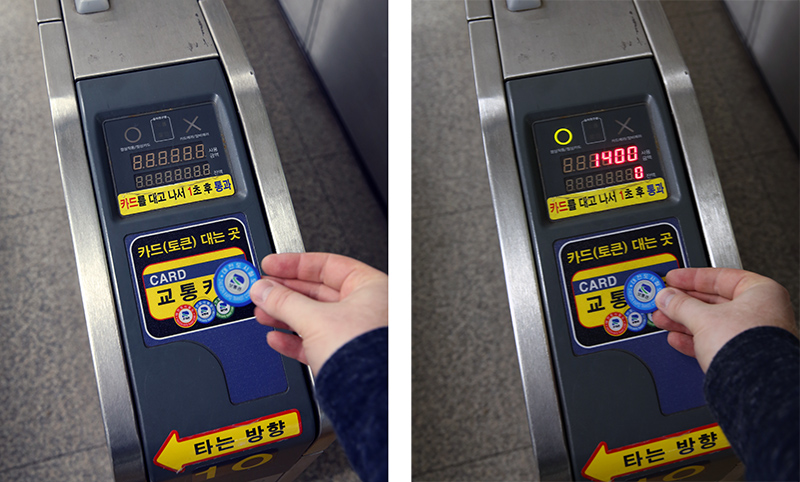 There is no deposit to get these as they are returned to the system when you exit. Instead of tapping them, they are inserted into a coin slot when you exit the system.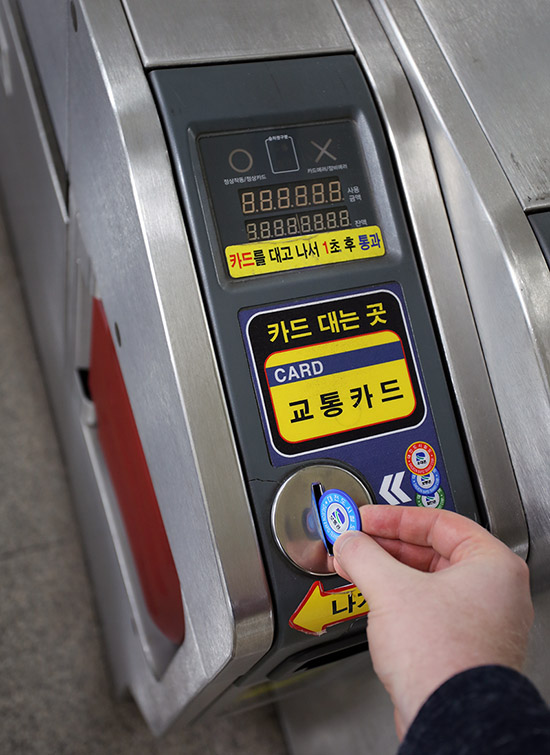 If you are not staying in Busan for very long, or if you forgot to bring your transport card, you'll need to get a single-use ticket. In Busan, these tickets are paper, not plastic like most of the country. As it is paper, you cannot scan it like an RFID chip. Insert it into the machine and it will pop out with new printing on the face of the ticket. When you leave the paid area, you insert your ticket into the machine but it is not returned. Here is one with a value of 1,100 won. Image copyright Wikipedia, slightly edited, image source.