Outside of hospitals, medical waste is very rare to come across and shouldn't be a concern to you unless perhaps you are diabetic and have insulin needles to periodically dispose of. If you are diabetic, just know you don't need to dispose of it as medical waste, you simply need to wrap the needles in cardboard, tie it with tape, and then dispose of it with your general trash. Wrapping these and other sharp objects, such as old kitchen knives, in cardboard helps to protect the sanitation workers from injury.
If you are curious to see a medical waste container (의료폐기물 전용 용기, 醫療廢棄物 專用 容器, uiryopyegimul jeonyong yonggi) or 의료폐기물 for short, here is one from the Nurse's Office in the Institute for Basic Science headquarters in Daejeon followed by an image of the top of the can.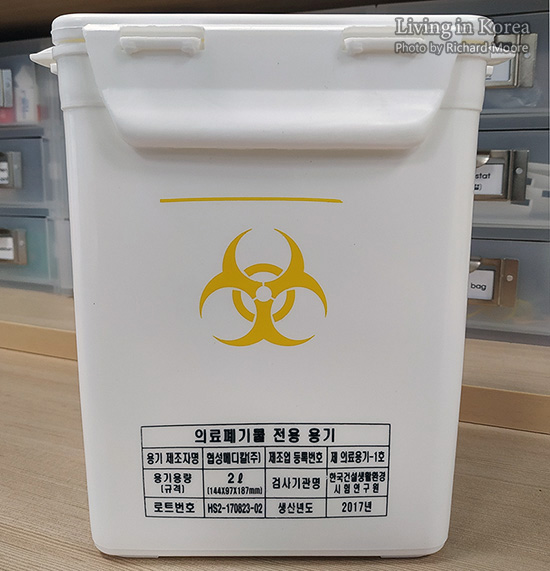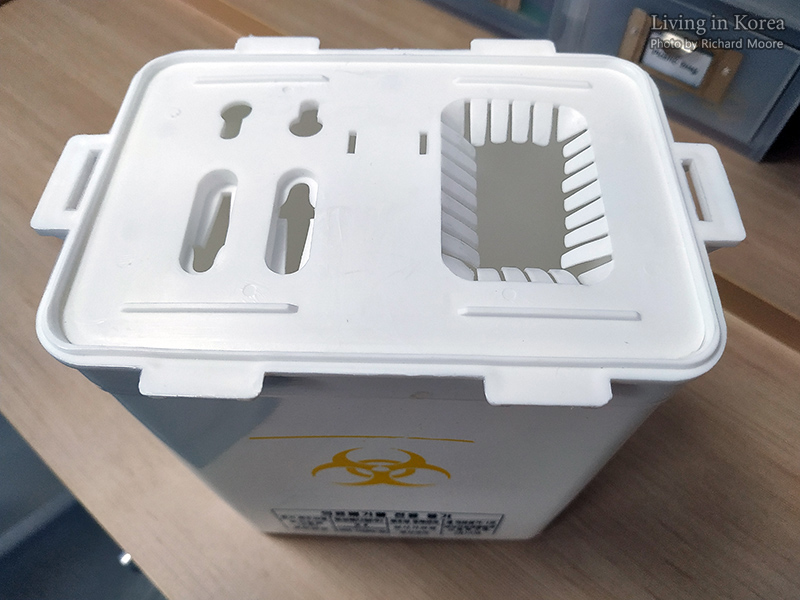 Here is a closeup image of the words on the side. If you want to see the words more clearly, click the image to see a larger version.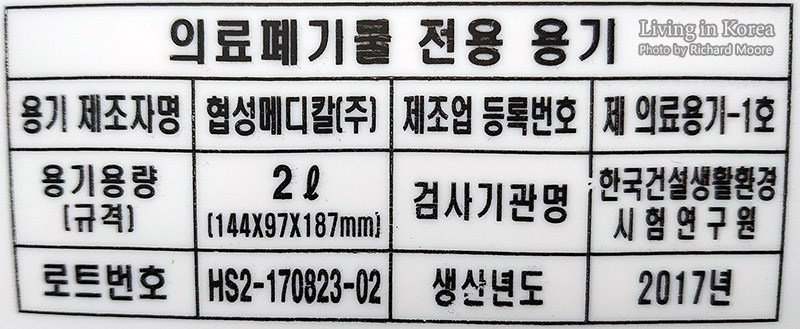 It will not be difficult to confuse medical waste trash bag with general waste as the color of the bags are different. In this image we can see the medical waste bag is a bright orange color.