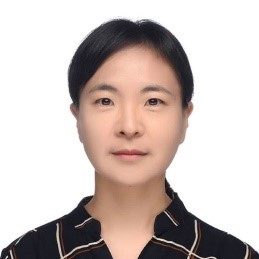 Dr. Boyoung Lee
Research Fellow/ Principal Investigator
Center for Cognition and Sociality,
Institute for Basic Science,
Associate Professor/ Basic Science
University of Science & Technology
Room C230, 55 EXPO-ro, Doryong-dong,
Yuseong-gu, Daejeon, 34126
Office: 042-878-9160, Email: blee@ibs.re.kr
Lab Homepage
https://sites.google.com/view/boyounglee/publications
Research Interests
Laboratory of Molecular Neuropsychiatry and Glycosylation
Glycosylation is a common posttranslational modification, in which a carbohydrate consisting of several sugar molecules, which is sometimes also referred to as a glycan is attached to a protein, lipid, or glycan substrate. Nearly 2% of the human genome encodes glycosyltransferases, glycosidases, or other glycan-modifying enzymes, and approximately half of all mammalian proteins are glycosylated, suggesting the importance of glycosylation in cellular function. Glycans are formed by a set of competing glycosyl transferases. There are approximately 400 genes encoding glycosylation-related enzymes in mammalian cells. More than 130 subtypes of congenital disorders of glycosylation (CDGs) have been reported. Defects in glycosylation-related enzymes lead to the development of rare but severe diseases. More importantly, differential glycan expression has also been found at multiple stages of CNS cellular differentiation and in diseases and pathological conditions such as Alzheimer's disease, Parkinson's disease, Huntington's disease, multiple sclerosis, schizophrenia and brain cancer. However, the roles of glycan structural alterations in glycoproteins and the functions of glycoproteins in different brain regions and variable cell types, including neurons and glia, have not yet been adequately addressed, particularly as they pertain to social behaviors and neuropsychiatric disorders closely related to abnormal social behaviors.
Therefore, my research group will focus on identification of the role of glycosylation in social behaviors and behaviors associated with neuropsychiatric disorders and other brain diseases and will also focus on investigation on diagnostic tools and therapeutic strategy through studies on physiological, biochemical and molecular mechanisms underlying altered protein glycosylation in different cell types including glia and neurons.
Education
Education
2002.7 - 2007.6
Ph.D. Department of Neuroscience, The Ohio State University (USA)
Advisor: Dr. Karl Obrietan
1999.3 - 2001.2
M.S. Department of Molecular Biology, Gyeongsang National University (Korea)
Advisor: Dr. Dae-Jin Yun
1994.3 - 1999.2
B.S. Department of Biology, Kon-Kuk University (Korea)
Research Experiences
Research Experiences

| | |
| --- | --- |
| 2019.4 - 2020.9 | Associate Research Scientist, Department of Psychiatry, Yale University, New Haven, CT, USA |
| 2018.4 - 2019.3 | Postdoctoral Associate, Department of Psychiatry, Yale University, New Haven, CT, USA |
| 2013.3 - 2018.2 | Research Fellow (non-tenure track), Center for Cognition and Sociality, Institute for Basic Science, Daejeon, South Korea |
| 2010.3 - 2013.2 | Postdoctoral Fellow (KRCF young scientist fellow), Brain Science Institute, Korea Institute of Science and Technology, Seoul, South Korea |
| 2009.1 - 2010.1 | Postdoctoral Associate, Department of Psychiatry, Yale University, New Haven, CT, USA |
| 2007.7 - 2008.11 | Postdoctoral Researcher, Department of Neuroscience, College of Medicine, The Ohio State University, Columbus, OH, USA |
| 2001.3 - 2002.6 | Researcher, Department of Molecular Biology, Gyeongsang National University, Jinju, South Korea |
Selected Publications
1. Patent
Bang E, Lee B, Shin HS, Lee JS, Hye HJ, "PHARMACEUTICAL COMPOSITION COMPRISING N1-CYCLIC AMINE-N5-SUBSTITUTED BIGUNIDE DERIVATIVES AS AN INGREDIENT FOR PREVENTING OR TREATING AGING-INDUCED COGNITIVE DECLINE" 2013, Patent No. 10-2013-0144110, Nov 25, 2013.
2. Journal Publications (대표논문)
Lee B*#, Pothula S*, Duman RS (2020) NMDAR modulators as rapid antidepressants: Converging and distinct signaling mechanisms. Integrative Clinical Medicine. 4, 1-3. *Equal Contribution, #Corresponding author.
Park MJ*, Seo BA*, Lee B*, Shin HS, Kang MG (2018) Stress-induced changes in social dominance are scaled by AMPA-type glutamate receptor phosphorylation in the medial prefrontal cortex. Sci. Rep. 8, 15008. *Equal contribution.
Lee B, Bang E, Yang WS, Paydar A, Ha GE, Kim S, Kim JH, Cho T, Lee SE, Lee S, Kang MG, Cheong E, Kim KS, Lee C, Yu MH, Shin HS (2018) The Possible Role of Neurobeachin in Extinction of Contextual Fear Memory. Sci. Rep. 8,13752.
Bang E*, Lee B*, Park JO*, Kim A, Kim SW, Shin HS (2018) The Improving Effect of HL271, a Chemical Derivative of Metformin, a Popular Drug for Type II Diabetes Mellitus, on Aging-induced Cognitive Decline. Exp. Neurobiol. 27, 45-56. *Equal contribution.
Li N, Lee B, Liu RJ, Banasr M, Dwyer JM, Iwata M, Li XY, Aghajanian G, Duman RS (2010) mTOR-dependent synapse formation underlies the rapid antidepressant effects of NMDA antagonists. Science 329, 959-964.
Lee B, Butcher GQ, Hoyt KR, Impey S, Obrietan K (2005) Activity-dependent neuroprotection and cAMP response element-binding protein (CREB): kinase coupling, stimulus intensity, and temporal regulation of CREB phosphorylation at serine 133. J. Neurosci. 25:1137-1148.
Moon H*, Lee B*, Choi G, Shin D, Prasad T, Lee O, Kwak SS, Kim D, Nam J, Bahk J, Hong JC, Lee SY, Cho MJ, Lim CO, Yun DJ (2003) NDP kinase 2 interacts with two oxidative stress-activated MAPKs to regulate cellular redox state and enhances multiple stress tolerance in transgenic plants. Proc. Natl. Acad. Sci. U.S.A. 100:358-63. *Equal contribution.
Lab Members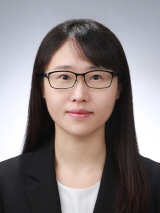 Youngsuk Seo, Ph.D
Postdoctoral Researcher
ysseo910@ibs.re.kr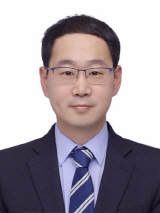 Hyun Jun Jang, Ph.D
Postdoctoral Researcher
jangpaksa@ibs.re.kr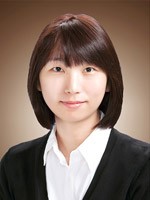 Hyeyeon Kang
Researcher
hkang@ibs.re.kr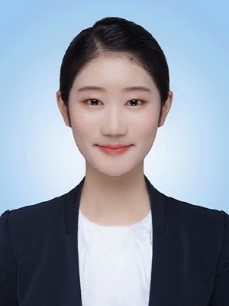 Eunjin Shin
Researcher
ejshin@ibs.re.kr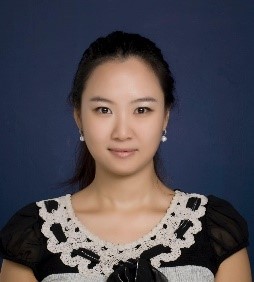 Bomi Chang
Graduate Student, Ph.D candidate
bomichang@gmail.com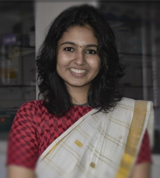 Prajitha Pradeep
Graduate Student
prajithapradeep97@gmail.com