■ Research areas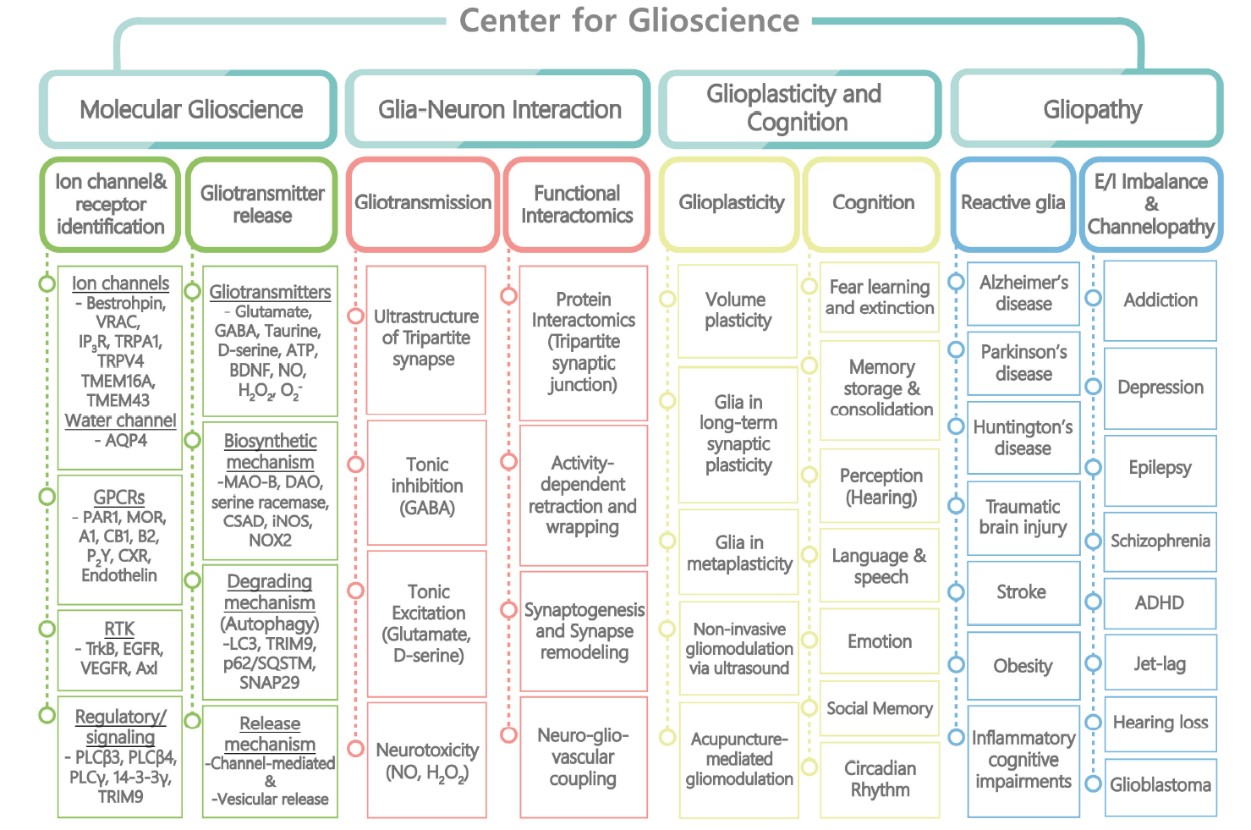 ■ Directions of research
To realize the goals and visions of the Center for Cognitive Glioscience, we will divide the research areas based on the systemic level of research in terms of brain functions.
1) Molecular glioscience:

A. Identification and characterization of novel glial ion channels, GPCRs and signaling and regulatory molecules.
B. Molecular and cellular mechanisms of biosynthesis, degradation and release of gliotransmitters under physiological and pathological conditions

2) Glia-neuron interaction:

A. Role of gliotransmitters in neuronal excitability, synaptic transmission, and neurotoxicity.
B. Interaction between glia and neurons and vasculature via physical interactions or gliotransmitters.

3) Glioplasticity and cognition:

A. Role glia in brain structural plasticity as well as synaptic plasticity.
B. Role of glia in various cognitive processes and behaviors.

4) Gliopathy:

A. Pathophysiological role of reactive glia in rodents, non-human primate and humans.
B. Role of gliotransmitters in E/I balance related diseases and channelopathies.