4. Hydrolytic Transformation of Microporous MOFs to Hierarchical Micro- and Mesoporous MOFs
Porous materials have unique chemical and physical properties based on the pore structures. Among them, metalorganic frameworks (MOFs) have attracted much interests due to its outstanding crystallinity, porosity, and modularity.
In particular, MOFs have a variety of possible applications such as catalysis, storage, separation, optics, electronics, and magnetism, and so on. However, most of MOFs are belong to microporous materials, which have pores smaller than 2 nm. It was quite challenging to obtain mesoporosity (having the pores larger than 2 nm) in MOFs. Moreover, it was more challenging to have micro- and mesoporosity altogether in one material. Recently, we succeeded in the preparation of hierarchical micro and mesoporous MOFs through post-synthetic modification of microporous MOFs.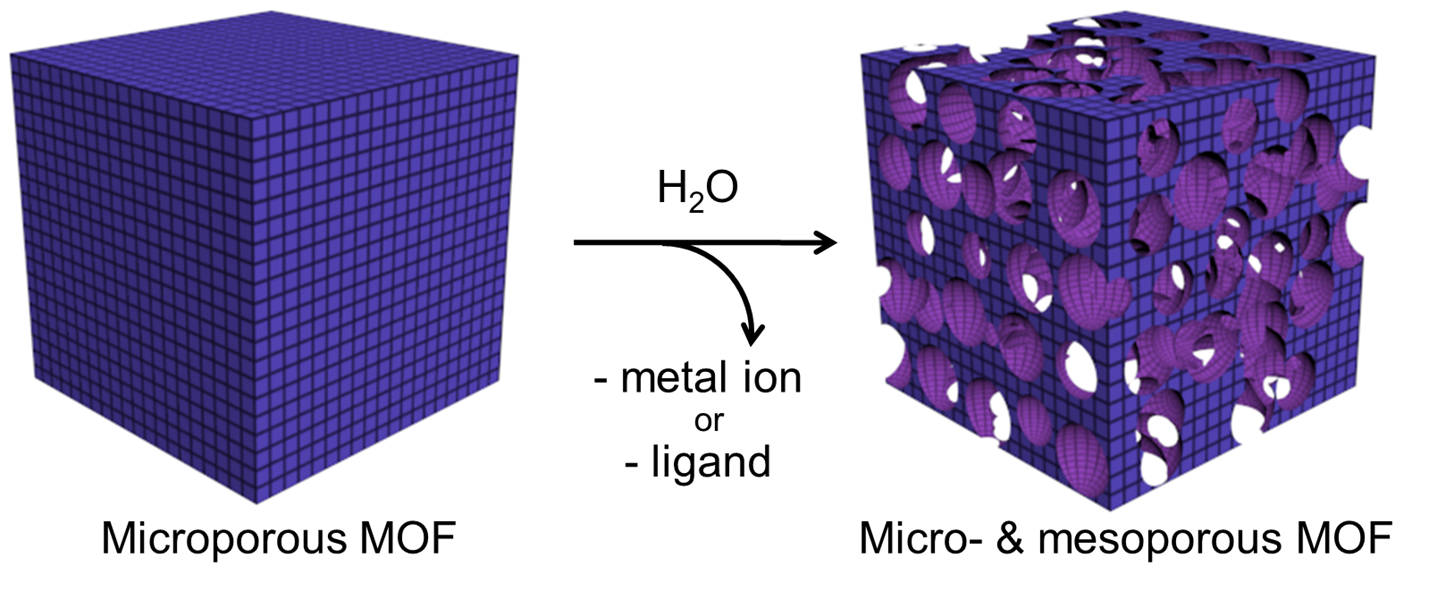 Porous materials contain nanosized pores in the interior, and have found various applications in diverse industrial areas utilizing the pore's adsorption and separation ability. Porous materials can be categorized into micropore (< 2 nm), mesopore (2~50 nm), and macropore (> 50 nm). Various porous materials, such as zeolites, activated carbon, and metalorganic frameworks (MOFs), have been reported. In particular, MOFs, which are constructed from metal ions and organic ligands via coordination bonds, have attracted much attention from the scientific community due to its high crystallinity, surface area, and modularity.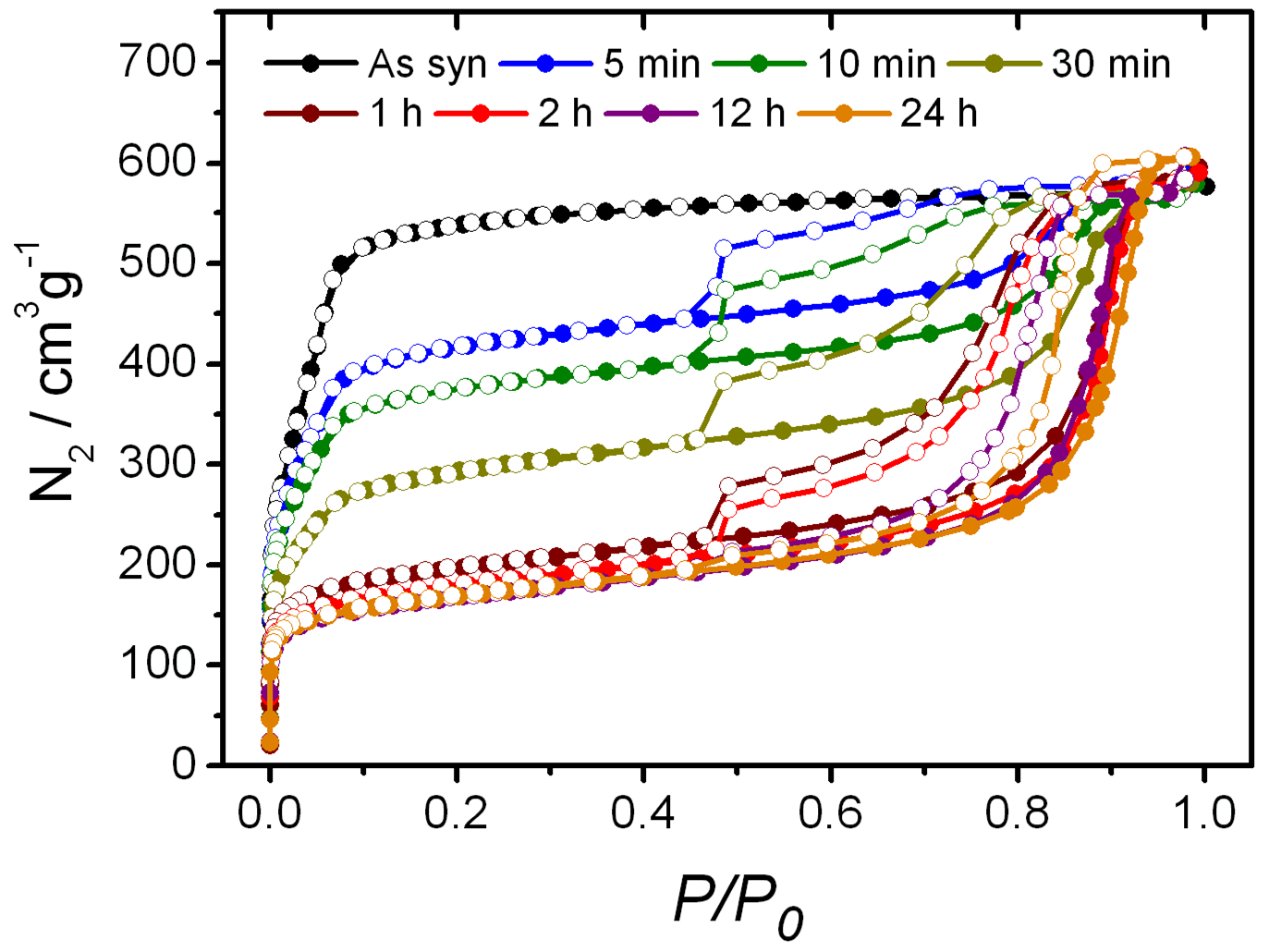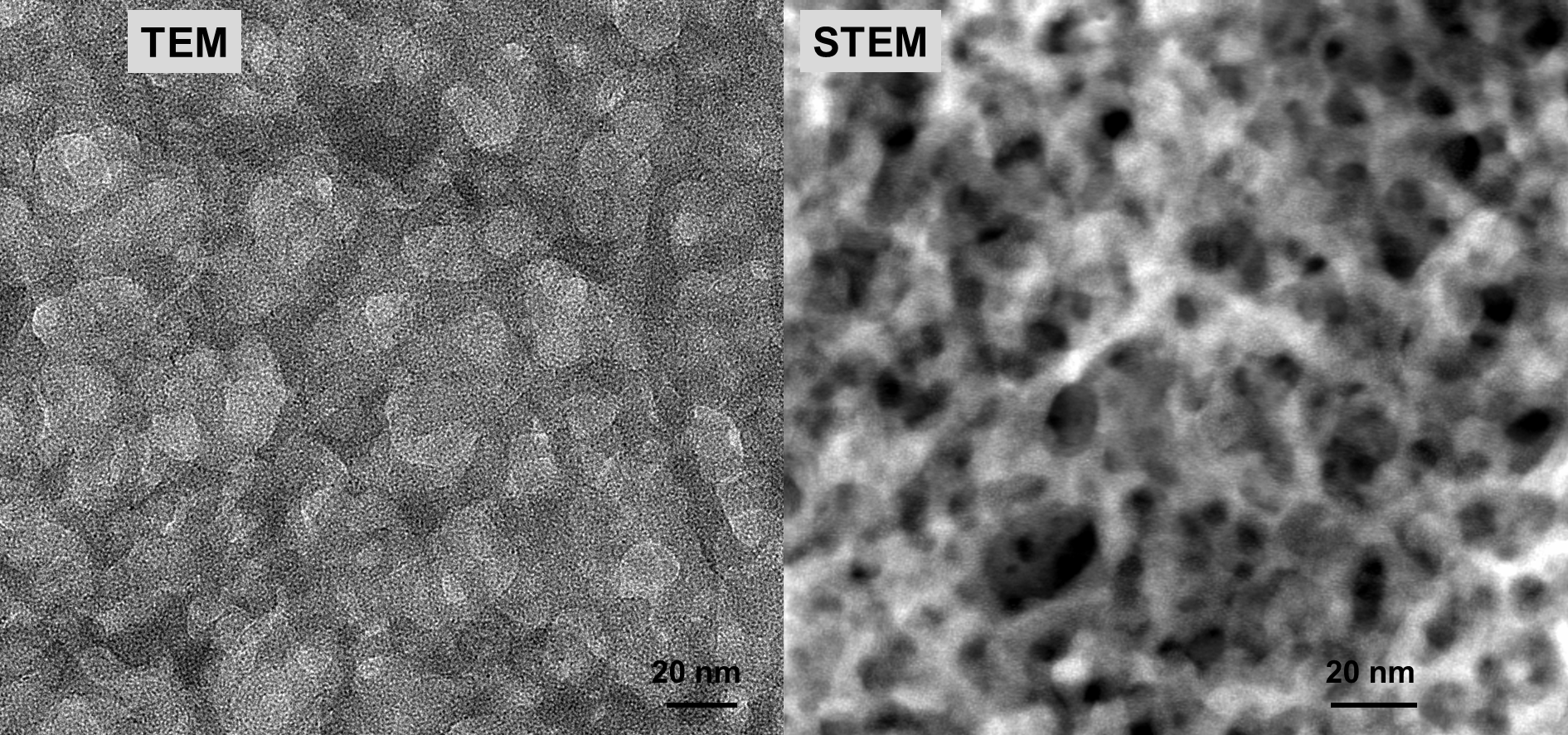 These inherent features enabling the selective capture of gas molecules led MOFs to be an alternative for CO2 separation and H2 storage for the development of environment-friendly industrial processes. However, most of the existing MOFs belong to the micropore regime, having a limitation in the pore sizes less than 2 nanometers. In order to overcome this limitation, our group has developed a postsynthetic modification method by treating microporous MOF with water to produce mesoporous MOF structure. Through this process, we were able to produce hierarchical micro- and mesoporous MOF containing both micropores and mesopores. The resulting MOF retains the high surface area of micropores as well as high diffusion rate of mesopores, which may display high performance in gas storage/separation and catalysis. Moreover, the novel MOF structure enabled immobilization of nanometer-sized proteins such as enzymes in its newly formed mesopores, and we confirmed its application to heterogeneous enzyme catalysis. We expect that the newly developed post-synthetic modification methodology can be applied to a wide array of microporous MOFs that will lead to the facile production of micro-and mesoporous MOFs.
Kim, Y.; Yang, T.; Yun, G.; Ghasemian, M. B.; Koo, J.; Lee, E.; Cho, S. J.; Kim, K.; "Hydrolytic Transformation of Microporous Metal–Organic Frameworks to Hierarchical Micro- and Mesoporous MOFs" Angew. Chem. Int. Ed. 2015, 54, 13273-13278.