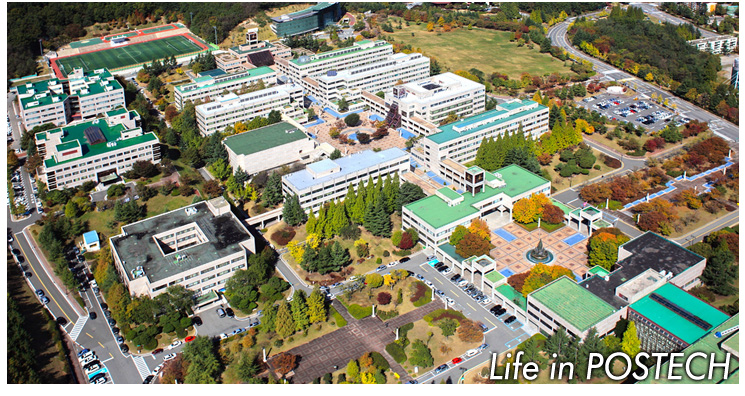 Cost of Living in POSTECH
Living costs in POSTECH are very low compared to other parts of Korea including Seoul, as well as other countries.
Most of university facilities are free of charge. As many facilities including cafeteria, bank, convenience store etc. are also located on campus, you can save much money on transportation. On-campus housing is also available.
About POSTECH
Pohang University of Science and Technology(POSTECH) is a private university based in Pohang, South Korea, which is dedicated to research and education in science and technology. In 2011, The Times Higher Education ranked the university as the 53rd best university in the world, the 6th best in Asia, and the best in South Korea and in 2012, the Times Higher Education ranked the university 1st in 100 under 50 Young University Rankings. The University commands 11departments and 22 graduate programs tirelessly striving to retain the unique trait of the elite, individual-fitting education.
About Pohang
Pohang is located approximately 250 miles awaw from Seoul, and ti takes 4 hours by bus, 2 hours by KTX. With the foundation of POSCO in 1970, now Pohang has approximately half million residents and become on e of the most important industrial points in Korea. Tourism is also popular as Pohang's eastern coastal areas have relaxing beaches and the view of the sunriese is attractive enough to watch. Pohang is also located near Gyeongju which is a famous site-seeing city.