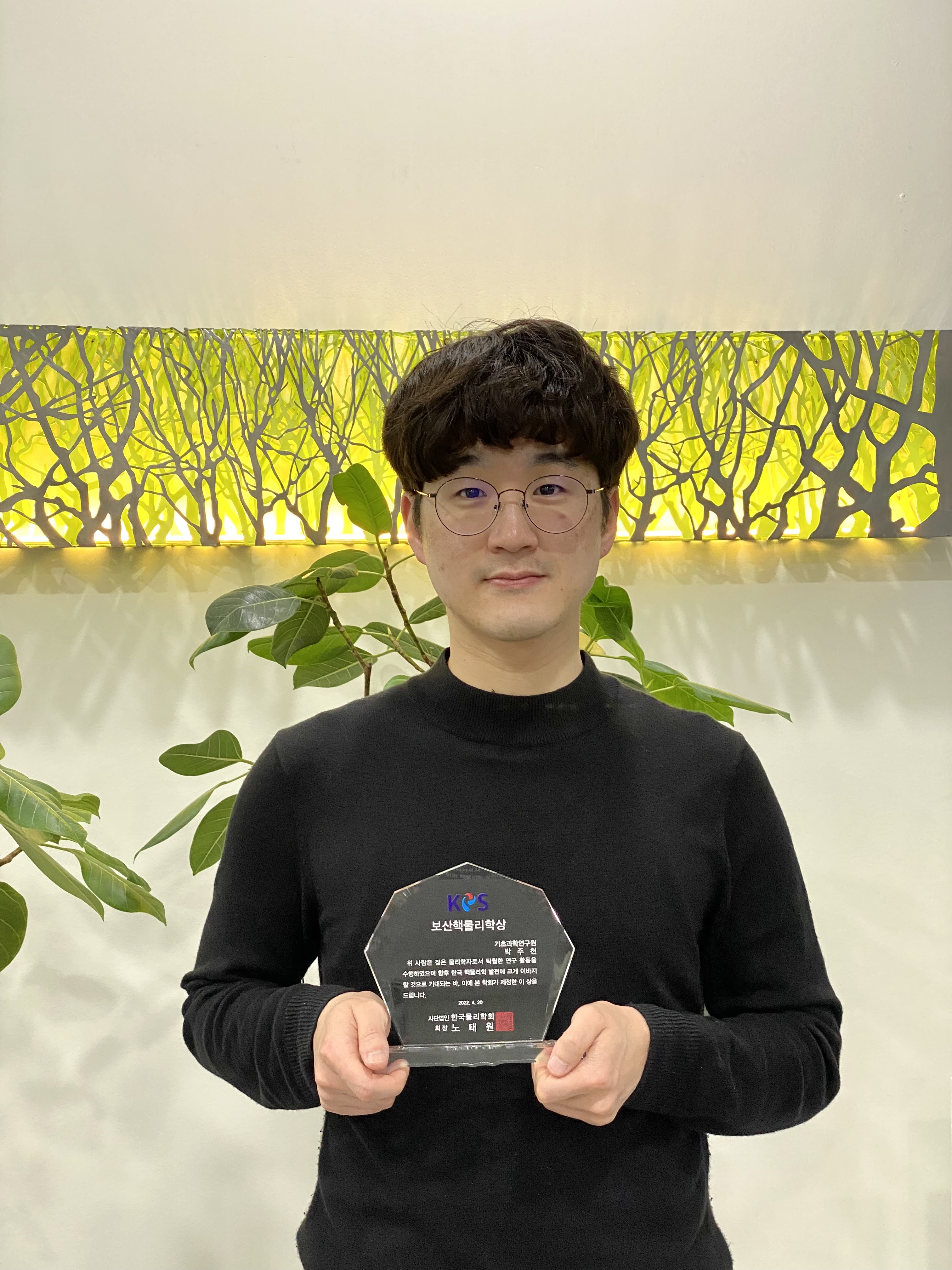 Joochun Park, one of the CENS researchers, became the recipient of the Bosan Prize in Nuclear Physics in spring 2022.
The prize is founded by the Korean Physical Society (KPS) for outstanding achievements in either experimental or theoretical nuclear physics, and is given to a young and promising researcher with less than 10 years of experience after his/her PhD.

In congratulating Joochun, CENS is eager for more groundbreaking achievements and contributions from him.
Press Release (in Korean):
https://www.ibs.re.kr/cop/bbs/BBSMSTR_000000000511/selectBoardArticle.do?nttId=21214&kind=&mno=sitemap_02&pageIndex=1&searchCnd=&searchWrd=
NEWS (in Korean):
https://m.dongascience.com/news.php?idx=53740
https://www.dongascience.com/news.php?idx=53740