3rd IBS Conference on Surface Atomic Wires and 2nd IBS-RIKEN STM Workshop
August 21(Mon) - August 25(Fri), 2023
Lahan Hotel, Gyeongju, Korea

file 3. transportation information_3rd ibs conference on surface atomic wire.pdf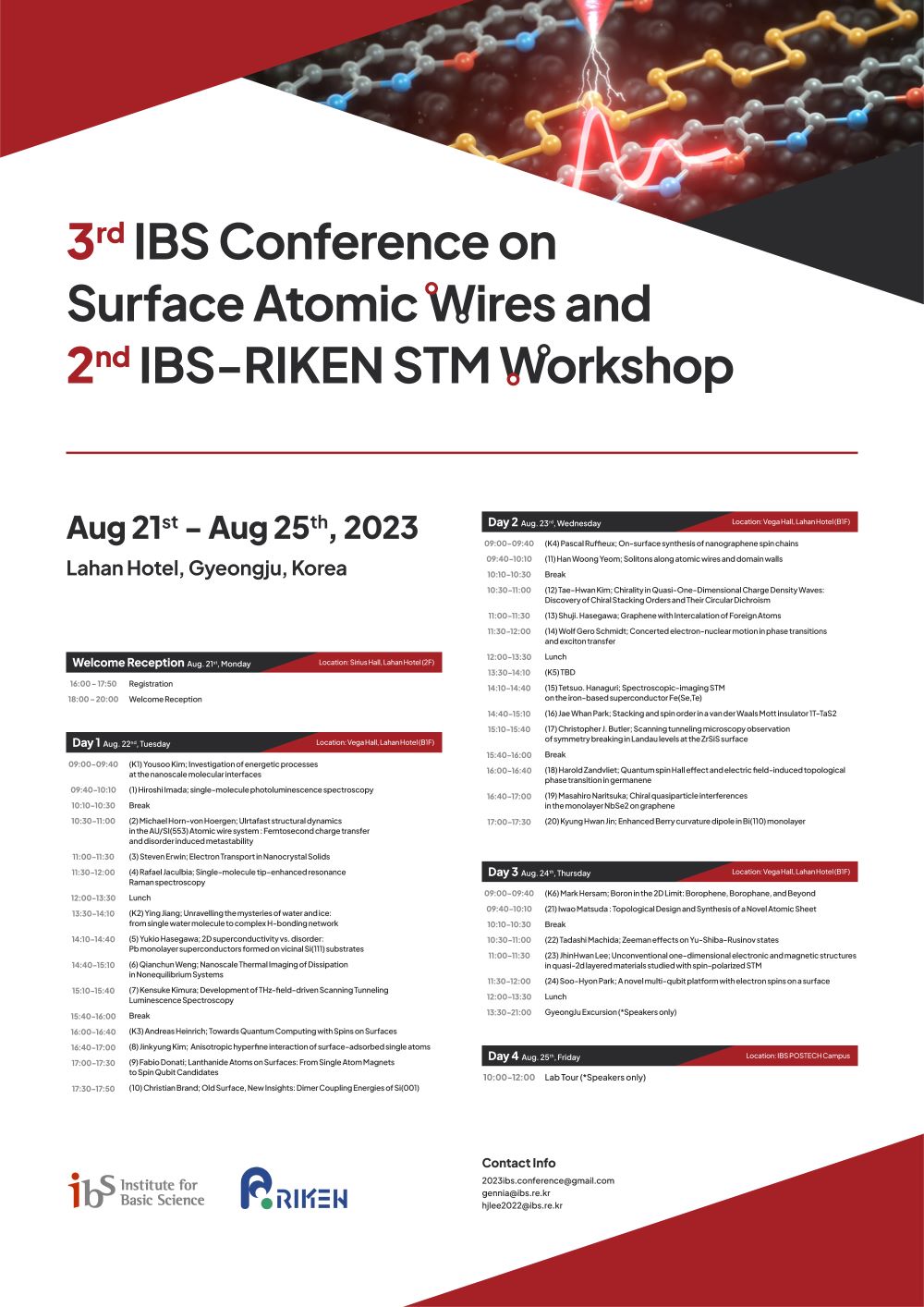 ◾ Registration pages(Homepage)
We opened the Registration pages.
(* Speakers do not need to register. Pls, note that this page is only for participants attending.)
Currently, We difficult to open the Homepage according to the Korean government's recommendation due to problems inside the website.
Therefore, access to the homepage is currently difficult, so we will guide you through the registration page using Google Form.
We ask for your understanding.
◾Transportation Information
Please, check the attached file.
File 3. Transportation information_3rd IBS Conference on Surface Atomic Wires and 2nd IBS-RIKEN STM Workshop