[New Comer Notice] Professor Sang Ho Oh and Young-Min Kim at group 2
Writer

Center for Integrated Nanostruture Physics

RegDate

2016-01-05

Hit

11426

att.
내용보기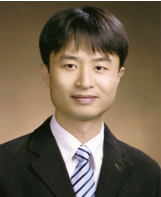 < Prof. Sang Ho Oh>

< Prof. Young-Min Kim>
We welcome Prof. Sangho Oh and Young-Min Kim as cooperative professor (group 2) at CINAP IBS. The structural analysis group (2) will develop leading research in understanding the growth mechanisms and structure-property relationships of nanostructures and nano-devices through state-of-the-art transmission electron microscopy in-situ techniques.