8th A3 Symposium
Writer

Center for Integrated Nanostruture Physics

RegDate

2017-10-25

Hit

3069
포토갤러리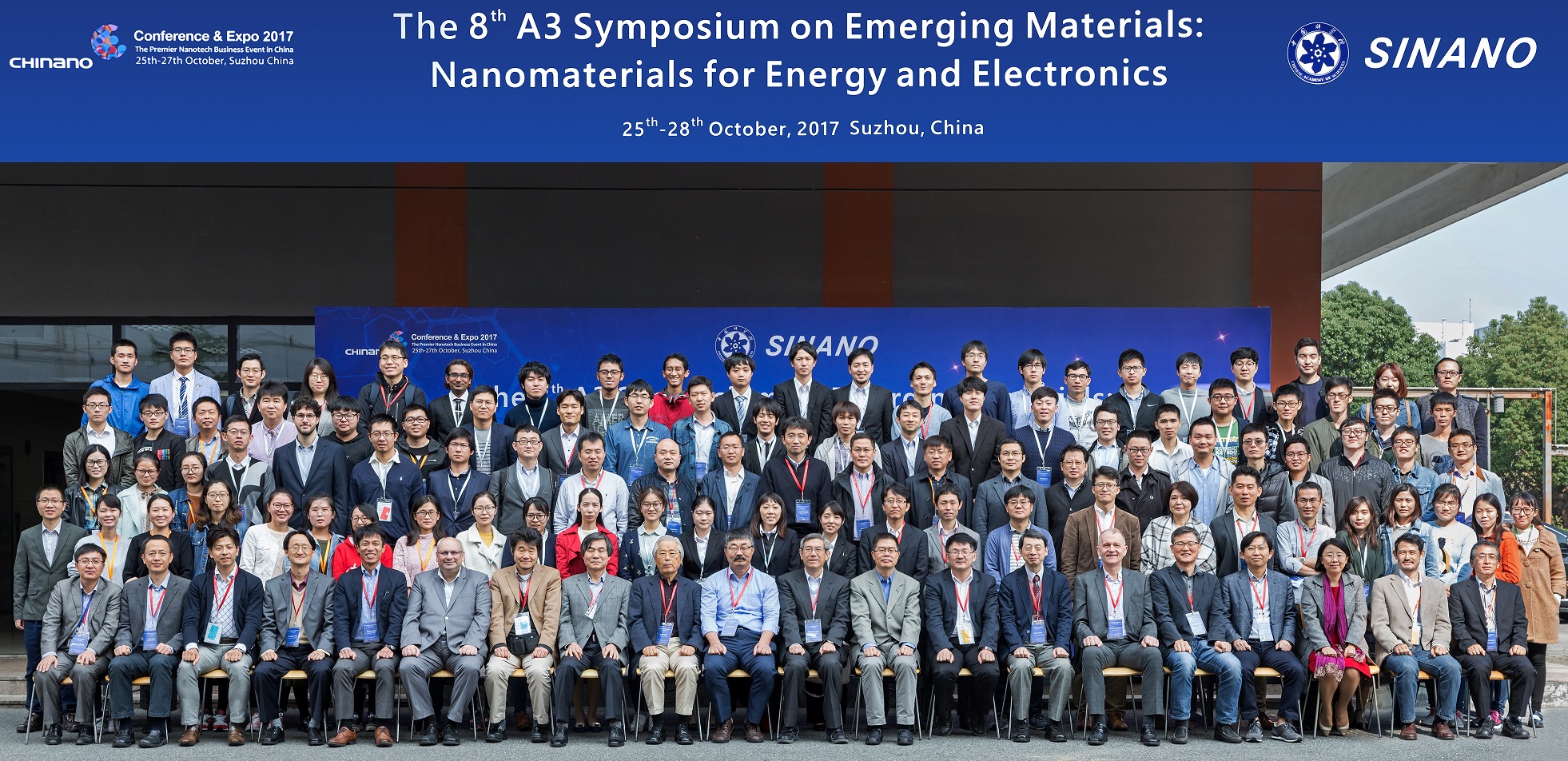 내용보기
The 8th A3 Symposium on Emerging Materials, which will be held in Suzhou, China, October 25-28, 2017. The topic of the A3 Symposium covers the state-of-the-art research activities about emerging materials focusing on synthesis, characterization and application of various nanomaterials including nanocarbons (fullerene, nanotube and graphene) and other two-dimensional materials. The topic related to variety of applications in electronics, energy and environment is also covered in this symposium.

The symposium consists of invited oral talks and contributed poster presentations. Each country has a symposium chair and invited speakers are selected by each chair. Poster presentations are selected after reviewing submitted abstracts.

Symposium Place: 2nd Floor, Building C, Suzhou Institute of Nano-Tech and Nano-Bionics, Chinese Academy of Sciences, 398 Ruoshui Road, Suzhou Industrial Park, Suzhou 215123, China.